"We shape our technologies, then our technologies shape us, in ongoing cycles that produce our everyday physical and social environments. "
 – William J.Mitchell"Me++: The Cyborg Self and The Networked City

"Hertzian Playground" imagines everyday technologies embedded in our lives (i.e., smartphones and the Internet) as an interface for musical expression driven by body dynamics. It turns daily usages of technology into performative gestures that prompt the resonance and exchange between people and devices, sound and body, exploring the agencies and collaborative capacities between humans and artifacts.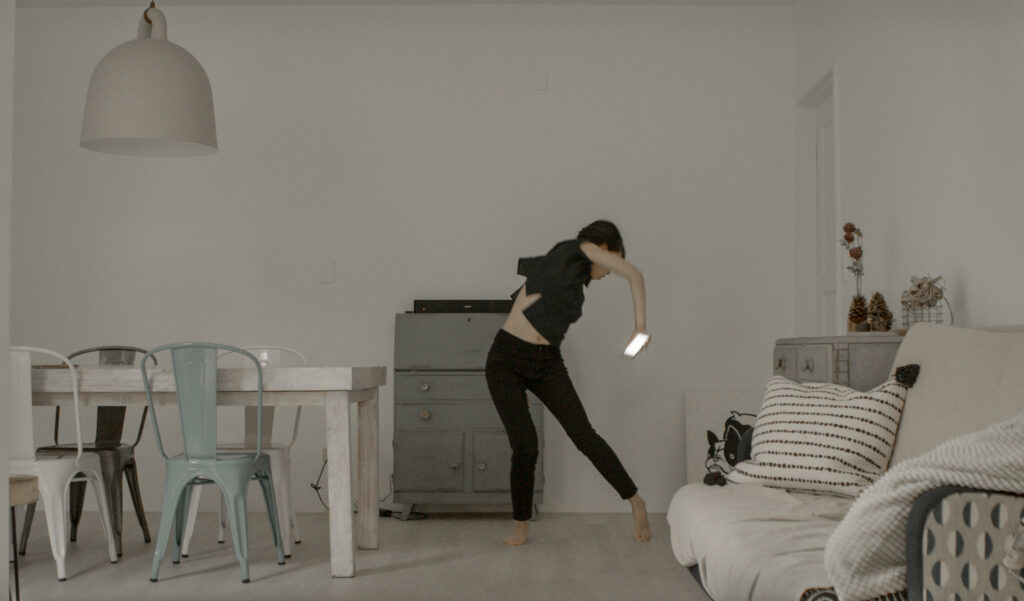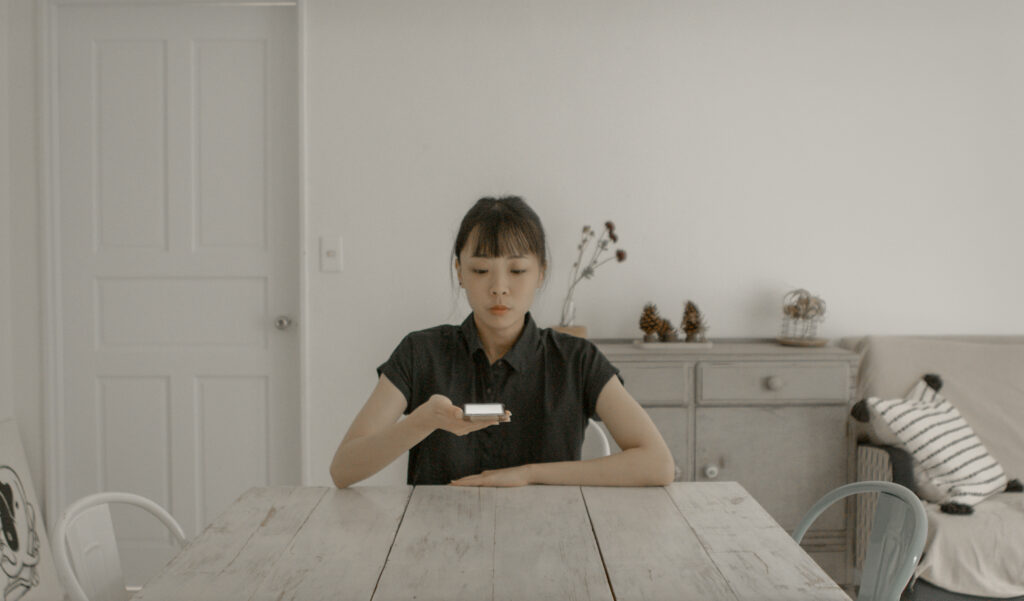 "Hertzian Playground" is the selected project of NTCH's "Next Theater" open call, with members from diverse backgrounds including art, music, performance, film, curating, and programming. In the post-epidemic period, how can we utilize the advantages of digital technology to establish closer cooperation among people and devices? How do participants recognize their connection with others when using their smartphones, feel the liveliness, and get their bodies back?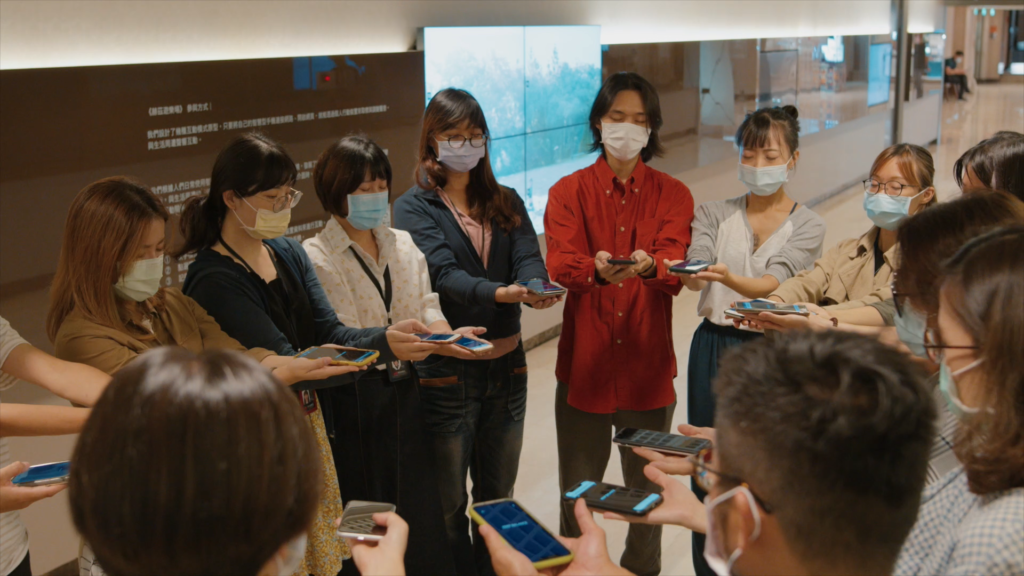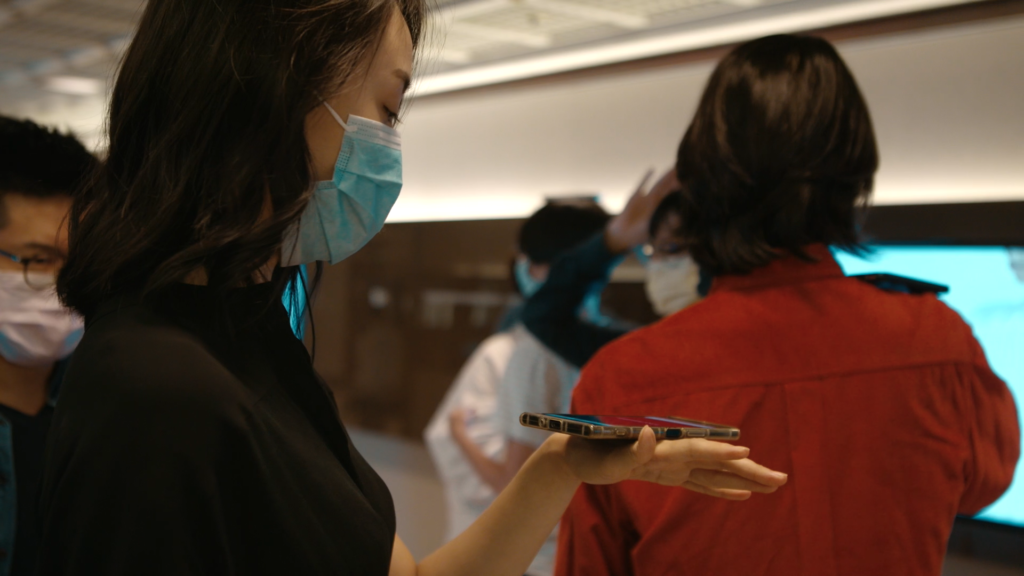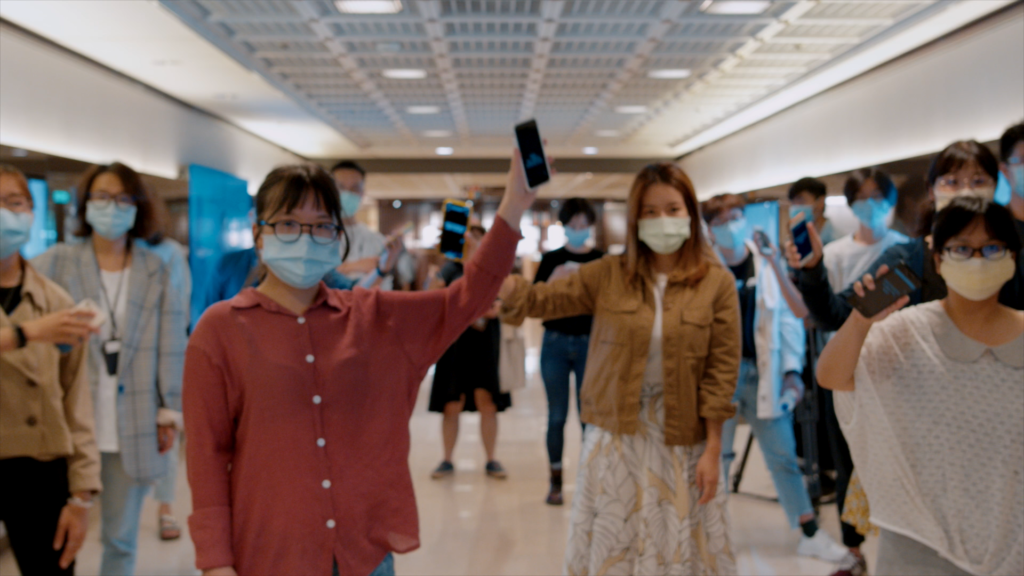 "Hertzian Playground" hopes to respond to these questions, starting from prototyping to framework integrating and participatory practice, to continuously explore the entanglement between humans and artifacts with practical experience.
Credits

Artist|Po-Hao Chi
Project Coordinator|Ya-Tien Shih
Programmer|Jo-Yu Lo
Chroagrapher|Kuan-Jou Chou
Director|Pei-Yu Chiang